Constitutional Medicine in the East
페이지 정보

작성자
최고관리자
댓글
0건
조회
510회
작성일

21-08-18 10:54
본문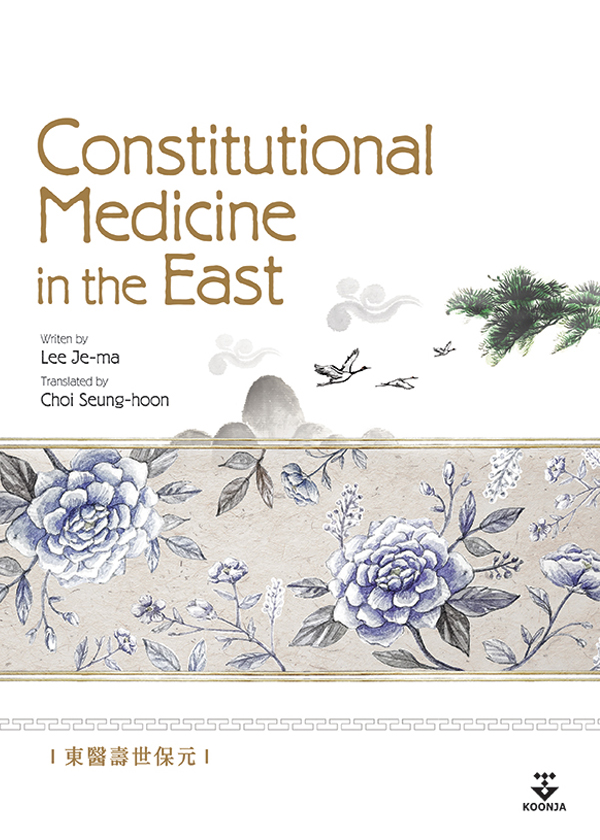 Author Lee Je-ma
ISBN 9791159557316
Korean | 05 Jul 2021
Hardcover | 328p
Price USD $70.00

The 『Dongui Suse Bowon』 is a book about Sasang Constitutional Medicine (SCM). It consists of two parts: basic theory and clinical studies. Lee Je-ma opens his basic theory by defining the environments that surround man and the body itself using a quarternary paradigm. This paradigm is an extension of the Confucian tradition in employing the number four.
The terminology, which Lee Je-ma employs, is quite hard to understand as his philosophical ideas are of his own development based on neo-Confucianism (新儒學). Even widely experienced Oriental medical doctors and it hard to comprehend, which has resulted in many doctors exhibiting interest only in the clinical aspects. However, understanding his philosophical attitude is required prior to studying his Sasang Constitutional Medicine.
Additionally, a thorough understanding of the 『Shanghanlun 』 (傷寒論: "Treatise on Cold-induced Diseases") written by Zhang Zhongjing (張仲景) is a prerequisite to understanding Lee Je-ma's clinical studies. As a translator, I have tried to translate the terminology literally and avoided including my own interpretations, so as to allow the readers to understand Lee Je-ma's original words.
This book also seeks to contribute to the advancement of medicine by providing readers with better readability of 『Dongui Suse Bowon』.